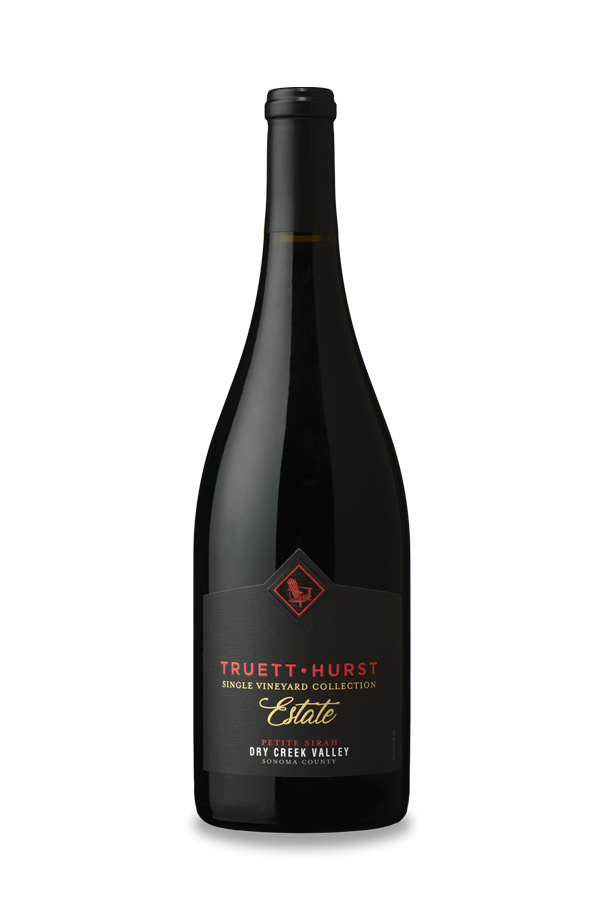 2021 Estate Petite Sirah
This wine shows incredible depth and maturity. The nose is quintessential Truett Hurst Estate Petite – layered blackberry and blueberry fruits, cherry cola, coffee grounds, cocoa, and violet. The palate is rich and brooding, and although tannins are chewy, they convey more maturity at this stage than any other Petite we have made in recent memory. Palate flavors include dark cherry and bittersweet chocolate chip. The wine finishes with assertive acidity, adding a bit of an edge to an otherwise broad, rounded, and frankly delicious wine.
The 2021 growing season was one for the record books. It began a bit early, and lower than average yields due to the prolonged drought created additional intensity of fruit and full phenological development. This was a year where winemakers could pick based on the profile of the fruit, not because of the weather. The perfect growing season coupled with the abysmally small yields on our home vineyard created the perfect storm, and the resulting wines demonstrate this quite elegantly.