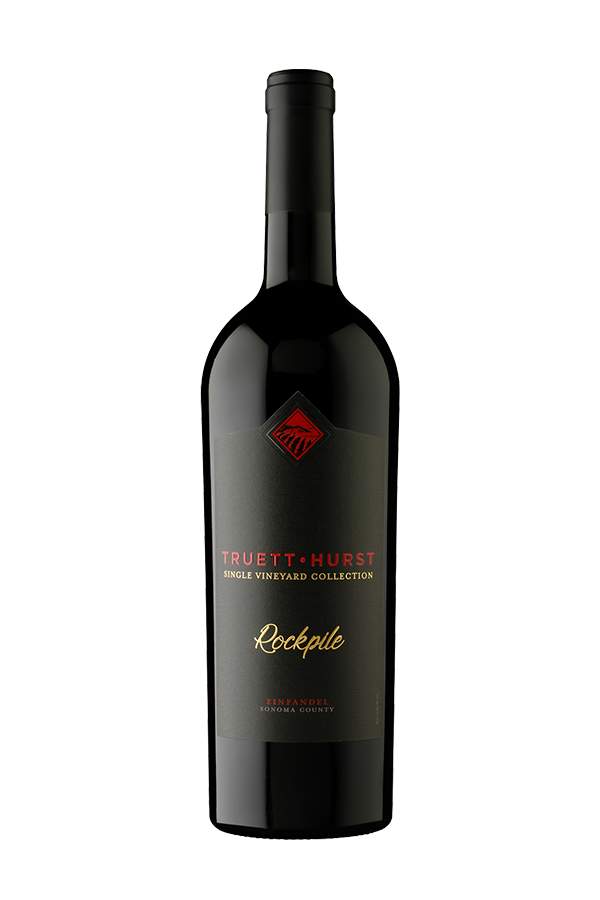 2019 Rockpile Zinfandel
One of the smallest American Viticultural Areas (AVAs), Rockpile could be the most unique place to grow Zinfandel in the world. This vineyard sits high above Lake Sonoma, at elevations of over 800 ft. Erosion on these hillside slopes means very little topsoil, creating very poor soil nutrition, ensuring that the vines struggle to ripen what little fruit they can set. The vineyard is located about 15 miles from the coast, so onshore winds constantly irritate the vines, diminishing water retention, and add to even lower yields. Moderate temperatures are perfect for ripening redder fruit flavor profiles, with concentration and depth a happy byproduct. A unique location producing extraordinary wines.
Showing aromatics of fresh strawberry jam, anise, maraschino cherry, and toasted crème brule, the 2019 is on the more masculine side of our Rockpile Zinfandel wine. The palate pushes a fun mix of dark and bright fruit, with notes of mingling strawberry, rhubarb, blackberry, plum, and coffee grounds. It's full bodied nature gives it long and elegant legs down the glass. The finish is pert acidity, chocolate chip, and candied strawberries.