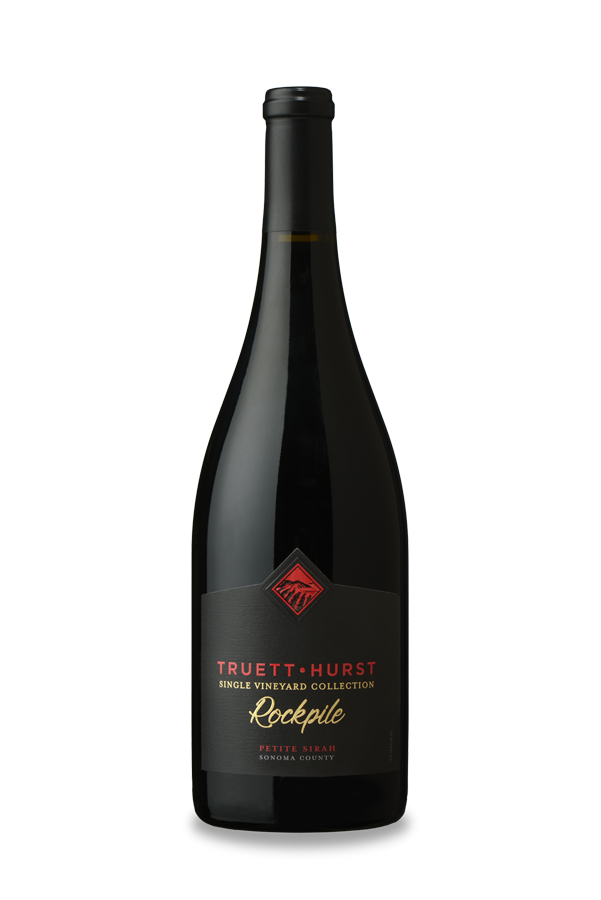 2019 Rockpile Petite Sirah
Rockpile is a very unique place to grow grapes. Elevation literally defines it: the vineyard needs to be located at least 800 feet above sea level to be legally included in this appellation. And while it's technically a coastal appellation, it is roughly 15 miles from the Pacific Ocean. Even more interestingly, Lake Sonoma, a 381,000 acre feet capacity lake, sits directly below it, creating an inversion layer which pushes what should be a very heavy deposit of fog back towards the Pacific. The result is warmer days and optimal ripening conditions for Petite Sirah. The block we source from is on a steep slope, a real workout to walk through, and another reason why the fruit we get from here is so special.
There is a lot going on with this wine's aromas: spice, dusty earth, bread dough, blueberry, blackberry bush, and wet soil crowd the nose. The growing season yielded exceptionally small berries in this vineyard, which gave the resulting wine quite a bit of concentration and tannin. The fruit concentration stayed, and the tannin rounded. The palate shows more dusty earth, non-descript dark fruits, and a pleasantly surprising kiss of acidity. The 2019 pushes through the finish line with ample tannin, coffee grounds, and sweet fruit.