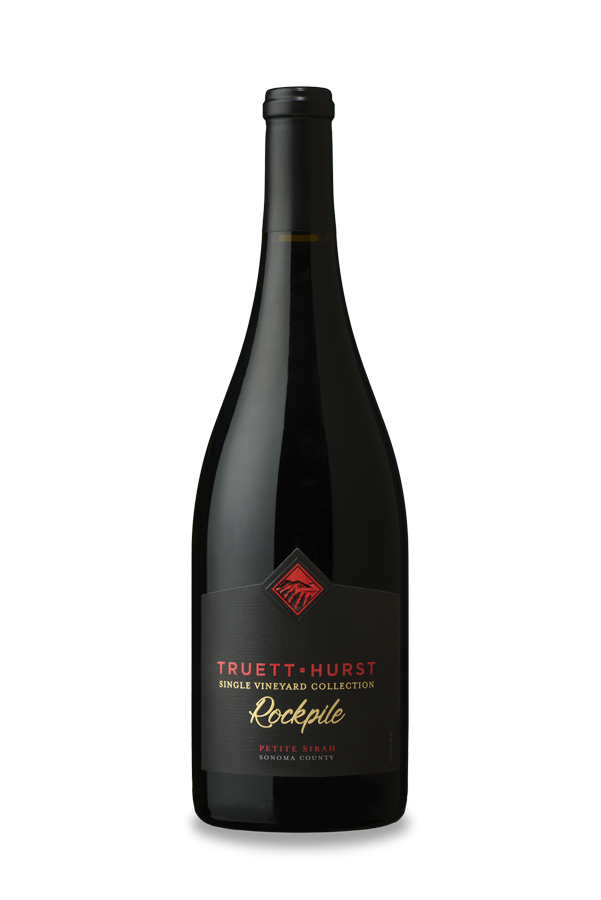 2018 Rockpile Petite Sirah
Rockpile is a very unique place to grow grapes. Elevation defines it, meaning the vineyard needs to be located at least 800 feet above sea level to be legally included in the appellation. What's interesting about Rockpile is that it is actually a coastal appellation, roughly 15 miles from the Pacific Ocean. However, Lake Sonoma, a 381,000 acre feet capacity lake, sits directly below it, creating an inversion layer which pushes what should be a very heavy deposit of fog out of Rockpile. The result is warmer days and optimal ripening conditions for Petite Sirah. The block we source from is on a steep slope, and even though it is a workout to walk through, it's another reason why the fruit is so special.
The 2018 exudes warm chocolate cake, fresh coffee grounds, cocoa nibs, blueberry, cinnamon, and rich dark berry. The tannins are large and in charge, but soften as the wine breathes. We recommend pulling the cork, decanting, and letting this wine open up for 30 minutes if possible. The tannins will push much softer which makes room on the palate for anise and elderberry fruit notes. The finish carries taut acidity (which also softens post decanting) and chocolate-covered blueberries.