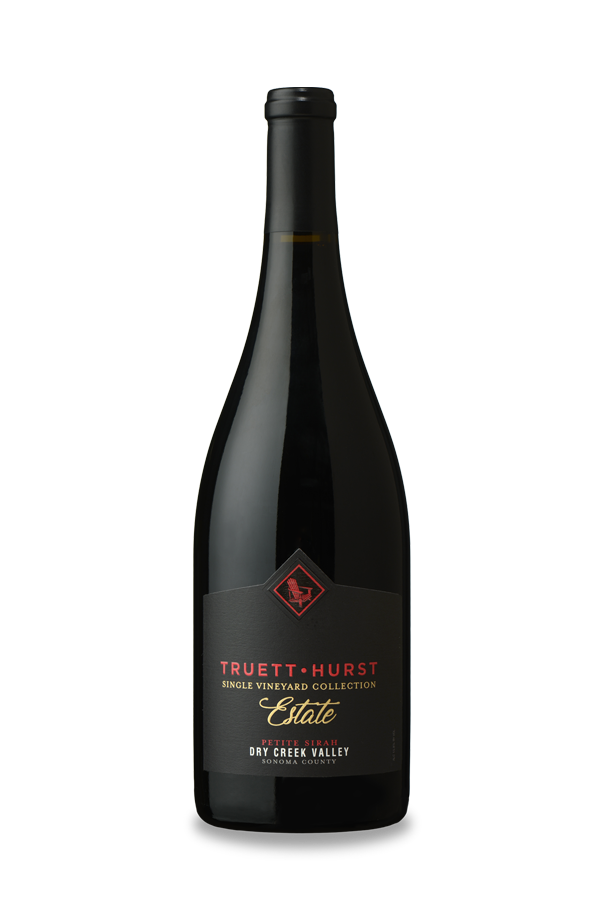 2017 Estate Petite Sirah
The biggest influence on the 2017 Vintage was the massive amount of rainfall we received in Northern California, which we very much welcomed after the severe drought of the previous 4 years. Our vineyard showed its appreciation by supporting robust canopy growth. The vines were clearly happy, and their expression of that occurred in the fruit!
The nose is dark chocolate mousse, coffee grounds, damp soil, blueberry pie, and freshly baked bread. The palate is refined but full-bodied, and layers together all kinds of wild fruit- blue to black to red. It's an intriguing berry blend that is hard to nail down and lends more complexity to the palate. The acidity becomes visible during the finish and throws a bit of an edge in this wine. The final portion of the tasting becomes defined by this, but in a pleasant way, and as always fruit swoops in for ground support.